December 20, 2019 ** 11:45 AM-1:00 PM ** Plymouth UCC, Des Moines
Presenter: ROB SAND, Iowa Auditor of State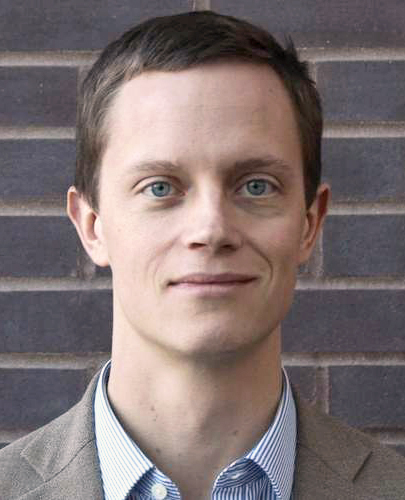 In the short time since he took office, Rob Sand has certainly kept busy as Iowa Auditor of State. Our December Crossroads will focus on Rob's first year in the state office and his work around Medicaid privatization, financial fraud, state appeal board settlements, and Transparency Tuesdays.
No one else has prosecuted more of Iowa's public corruption or major financial crime over the last decade. Rob Sand was named an Assistant Attorney General in September 2010 by Attorney General Tom J. Miller and spent much of his first 18 months investigating and prosecuting tax credit fraud related to Iowa's filmmaking tax credit program. He was then recruited to Area Prosecutions, a small group of prosecutors who take on many of the state's toughest cases. There, he became the youngest prosecutor in the Division and Iowa's first-ever Assistant Attorney General focused on prosecuting financial crime.
Most recently, Rob led the nationwide lottery-fixing investigation that uncovered seven fixed lottery tickets across five states with total face values of nearly $25 million. He has prosecuted elected and appointed public officials and employees, attorneys, investment advisors, embezzlers, and those who exploit the elderly.
Rob was born and raised in Decorah, Iowa, where his first job was catching chickens. He found a passion for public service in high school, when he worked for two years to build a public skatepark. Rob graduated from Brown University, then chose to return to Iowa to attend Iowa Law School on a full merit scholarship. There, he also was the first student ever to be both a President of the Iowa Student Bar Association and an Editor-in-Chief of a law journal. Rob and his wife, also a small-town Iowa native, have two young sons.
$10 per person (payable at the door) — includes lunch
RSVP required by December 17 by clicking the "Register Now" button. We're using a new software system and we'd love for you to RSVP here; however, if you have any issues, please email info@interfaithallianceiowa.org or call 515.279.8715. PLEASE NOTE: When you make your reservation, we order a meal for you. If you are unable to attend, we must still pay for your meal. Payment for your reservation is very helpful and appreciated. Thank you!
Crossroads is a monthly gathering of Interfaith Alliance of Iowa. An opportunity to learn, to participate in civil dialogue, and to discuss issues at the crossroads of religion and politics.
When
December 20th, 2019 11:45 AM through 1:00 PM
Location
4126 Ingersoll Ave




Plymouth UCC, Waveland Hall




Des Moines

,

IA

50312