Politics and Public Schools
Presenter: MELISSA PETERSON | Government Relations Specialist, Iowa State Education Association
FEBRUARY 5, 2021 — 11:50 AM-1:00 PM
— online event —
---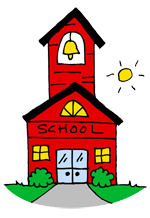 The Iowa Legislature is back in session. One of the key issues this year (as in most years) is the education of the children in Iowa. Policy issues and the funding of our public schools are crucial debates every session, and in 2021, all conversation about schools will be done with consideration of the impact of COVID-19 and the pandemic. As with the past several years, there is the concern about passage of voucher or "education savings account" legislation diverting public funds to private education choices, as well as other harmful bills.
Melissa Peterson, Government Relations Specialist with the Iowa State Education Association, will join us for the February Intersections to discuss "all things education" in Iowa, the priorities of the Iowa Legislature, and the impact on Iowa's public schools.
---
Click the "Register Now" button to RSVP for Intersections. Registrations to attend the virtual event can be made anytime. A confirmation email including the link to join will be sent to you once you register. On the day of Intersections, the Zoom link will open at 11:50 AM.
If you have any issues registering, please email crintersections@interfaithallianceiowa.org or call 515.279.8715.
Intersections (Cedar Rapids) and Crossroads (Des Moines) are monthly gatherings of the Interfaith Alliance of Iowa. They're an opportunity to learn, to participate in civil dialogue, and to discuss issues at the intersection of religion and politics.
When
February 5th, 2021 11:50 AM through 1:00 PM