Achieving Equity in Public Schools
Presenter: Teree Caldwell-Johnson, president
Des Moines Public School Board
February 17 — 11:45 AM – 1:00 PM
Plymouth Congregational Church, Des Moines
** in-person event **
---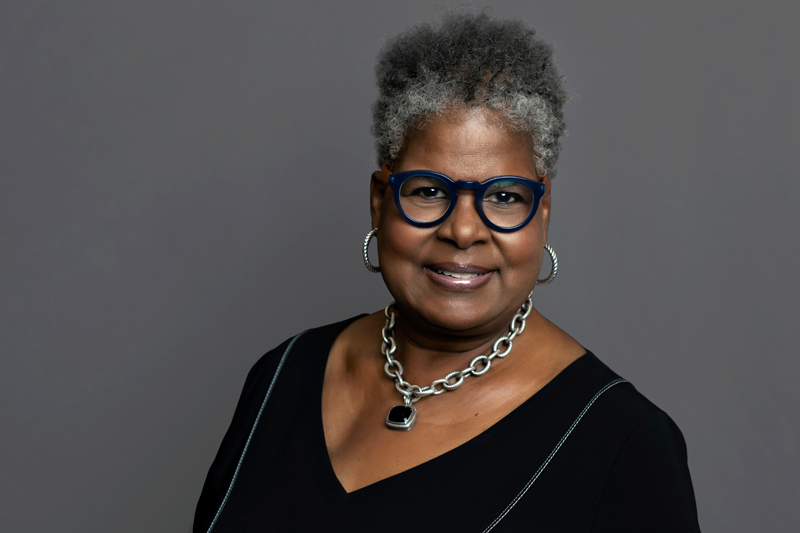 Public schools continue to be underfunded and targeted by conservatives but, in the midst of all of that, they work diligently to serve all the student needs that come through their doors. Even with that, concerns regarding equity remain for many public school children. How can our communities help to support equity in our public schools? Teree Caldwell-Johnson, president of the Des Moines School Board, will address the issues around equity in public education and the role of communities.
About our presenter: Teree Caldwell-Johnson has spent her entire career in public service. Born in Salina, Kansas, Teree has a B.A. in English from Spelman College in Atlanta, Georgia and a M.P.A. from the University of Kansas.

In 1988 Teree was appointed Executive Director of the Metro Waste Authority in Des Moines, Iowa. She served in that position until 1996 when she was appointed to the position of Polk County Manager, a position she held from 1996-2003. In April of 2004 Teree was appointed to the position of President and CEO for Oakridge Neighborhood and Oakridge Neighborhood Services.

Teree was elected to the Des Moines School Board in 2006 and re-elected in 2009, 2013, 2017, and 2021, and currently serves as Board Chair. In addition to the DMPS Board, Teree serves on the board of directors of the National Civic League, Community Foundation of Greater Des Moines, Capital Crossroads, Polk County Housing Trust Fund, OpportUNITY, Refugee Alliance of Central Iowa, Planned Parenthood North Central States, and The Directors Council.
---
You may make your reservation to attend in-person by clicking on the "Register Now" button. Three brown bag lunch options are available: turkey sandwich, roast beef sandwich, and vegetarian sandwich; brown bag lunches are $12 each and may come with a bag of crisp apple slices, chips, condiments on the side, and a brownie. Please note: You must pre-order and pay for your lunch by 12:00 PM on Wednesday, February 15. Late orders or walk-in requests for lunch will NOT be available.
If you have any issues registering, please email info@interfaithallianceiowa.org or call 515.279.8715.
Crossroads is a monthly gathering of the Interfaith Alliance of Iowa in Des Moines. It's an opportunity to learn, to participate in civil dialogue, and to discuss issues at the crossroads of religion and politics.
When
February 17, 2023 from 11:45 AM to 1:00 PM
LUNCH OPTIONS
| | |
| --- | --- |
| TURKEY SANDWICH brown bag lunch | $12.00 |
| VEGETARIAN SANDWICH brown bag lunch | $12.00 |
| ROAST BEEF SANDWICH brown bag lunch | $12.00 |