What's Happening.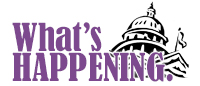 What's Happening. is an online, weekly forum tackling hot topics and current events impacting everyday Iowans. Join Connie Ryan, Executive Director of Interfaith Alliance of Iowa, each Monday at noon on Facebook Live as she talks with a guest speaker or thought leader. During the conversation, you can post questions for Connie to ask the day's guest.
MONDAY, JUNE 22, 12:00 pm: A Call to Action
Hate. Bigotry. Discrimination. Violence. Death. When will enough be enough? When will we honestly and effectively address racism in our nation?
On Monday, June 22, we'll continue our conversation on racism in the United States. Connie Ryan will talk with award-winning author, Jennifer Harvey, professor of Religion at Drake University and author of Raising White Kids: Bringing Up Children in a Racially Unjust America. We will discuss how parents can and should talk with their white children about racism and what white Americans need to do to be effective allies in our nation's struggle in addressing systemic racism.
Join us on the Interfaith Alliance of Iowa Facebook page!
---

Interfaith Alliance of Iowa is happy to publicize events for groups and non-profit organizations across Iowa. Events must be related to our social justice work, open to the public, and not primarily a fundraiser. To have your event included in the weekly Mosaic e-newsletter on Tuesdays, please submit event details to info@interfaithallianceiowa.org by the prior Friday.
FAITHFULLY COMMUNITY: INTERFAITH YOUTH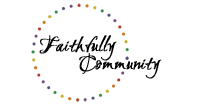 THURSDAY, JUNE 18
6:30 - 7:30 pm, online
In times of crisis, it helps people to turn to and be with their community, including (for some people) their faith community. In this unique and difficult time of COVID-19, social distancing and isolation have become barriers to the comfort often found in the rituals and physical connectedness of communities of faith.

Join us Thursday, June 18, on the Interfaith Exchange Facebook Live as young adults from our area's diverse faith communities (Sikh, Atheist, Coptic Orthodox Christian, Muslim) share their perspectives on interfaith work. The panel participants have all taken part in the Interfaith Youth Leadership Camp in previous years, find out more about the camp here: www.iowainterfaithexchange.com.

Panelists include:
JJ Kapur, moderator
Isaac Neitzel
Mariam Bastawros
Rana Rheem

This Facebook Live event is sponsored by the Iowa Interfaith Exchange partnership organizations, including The Comparison Project at Drake University, CultureALL, the Des Moines Area Religious Council, and the Interfaith Alliance of Iowa.
---
---