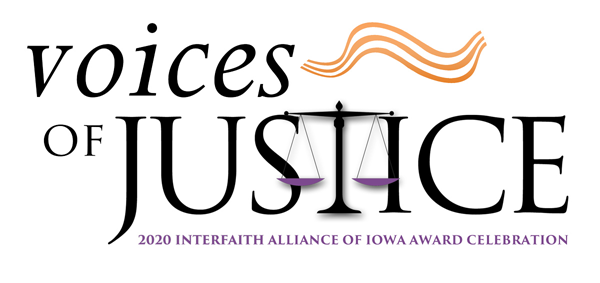 THURSDAY, SEPTEMBER 17
A Virtual Celebration
6:00 pm Happy Hour
6:30 pm Annual Award Celebration
Sponsorship opportunities available. Visit the 2020 event web page for full details!
Our 2020 keynote speaker:
ALPHONSO DAVID
President, Human Rights Campaign
We're excited to honor three award recipients.
This week we feature the ACLU of Iowa:
| | | |
| --- | --- | --- |
| | Organization Partner Award | |
Since its founding in 1935, the American Civil Liberties Union (ACLU) of Iowa has protected the basic freedoms and liberties of everyone in our state. They work in the courts, in the Iowa legislature, and through public education and advocacy to assure the constitutional rights of everyone in Iowa—from atheists to devout Christians, from labor unions to businesspeople and more—are preserved.
Key issues on which the ACLU of Iowa work include freedom of speech, expression, and the press; racial justice; LGBTQ rights; student rights; reproductive freedom; religious freedom and separation of church and state; the rights of immigrants; women's rights; criminal justice reform; and voting rights.
Interfaith Alliance of Iowa is proud to collaborate with the ACLU of Iowa on many of those issues. We are honored to award the ACLU of Iowa with the 2020 Organization Partner Award.
CHIEF JUSTICE MARK CADY
Joy Corning Public Leader Award
ROXANNE CONLIN
Community Leader Award
We'll also enjoy the sounds THE MAX WELLMAN QUARTET during Happy Hour!
Sponsorship opportunities available. Visit the 2020 event web page for full details!
---
What's Happening | Back to school after the storm
MONDAY, SEPTEMBER 14
12:00 pm
Interfaith Alliance of Iowa Facebook page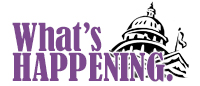 When the path of a historic derecho storm hits your community full force, what do you do? Roll up your sleeves and get to work. That is what the city of Cedar Rapids—and particularly the Cedar Rapids Community School District (CRCDS)—has done. With all school buildings in the district having received at least some damage, and several with severe devastation, not to mention the many families seriously impacted or displaced by the storm, the school district and community have stepped up in amazing ways.
Join us Monday, September 14, on our Facebook page for a What's Happening conversation with Noreen Bush, Superintendent of CRCSD, and Kent Ryan, Director of Culture and Climate Transformation Elementary (yes, Kent is Connie's brother!) on the struggles and progress being made to get kids "back to school" in Cedar Rapids.
---

FRIDAY, OCTOBER 2
11:50 am — 1:00 pm
(program begins at noon)
Fifty Years of Science:
Victories, Limitations, and Challenges


DR. WILLIAM FOEGE | Epidemiologist
We are honored to host Dr. William Foege for Intersections on Friday, October 2! Distrust of science has become too common in our country for many. That distrust has an enormous impact on the success of stopping outbreaks such as COVID-19, immunizations, wearing masks, global warming, and more. Dr. Foege will talk with us about the impact of living in a time when science and facts are questioned in a society.
New this year! If you're in the Cedar Rapids area, you have the opportunity to order and pick up a pre-packaged lunch to enjoy at home, prepared by Heidi, our Close to Home caterer! While we can't gather in person, we'd still like to share that familiar sense of community. Pre-paid lunches can be picked up in the First Presbyterian Church parking lot (310 5th St SE, Cedar Rapids) between 10:45-11:30 am the morning of Intersections. This month's lunch selection: roast beef muffuleta sandwich or cobb egg salad (vegetarian). Both will come with an autumn chopped salad as well as snickerdoodle cookies.
RSVPs to join Intersections online must be made by noon Wednesday, September 30. A link to join will be emailed the morning of Intersections to those who make a reservation.
Intersections reservation AND pre-paid lunch: click here
Intersections reservation without lunch: click here
---
21-Day Equity Challenge
Communities, organizations, houses of worship, businesses, and individuals across Iowa are joining the 21-Day Equity Challenge hosted by United Way of Des Moines. Interfaith Alliance of Iowa has signed as a Supporter Organization. Anyone can participate and any organization across the state can sign on in support.
What is the 21-Day Equity Challenge?
Sign up to take the challenge.

From October 5 thru November 2, you will receive an email each weekday.

Each day's message will have information, links to articles, videos, and more about a specific daily topic. The challenge is to spend a few minutes each day learning and better understanding the equity issues we face in Iowa.

Participate by yourself, with your family, or with a small group to discuss each day's topic. Discussion guides and other resources will be provided throughout the challenge.

At the end of the challenge, actions you can take to help improve equity issues will be provided. And, you will be invited to participate in an Equity Summit to continue the conversation.
Sign up today and be part of Iowa's 21-Day Equity Challenge!
---
---