Saying goodbye, with gratitude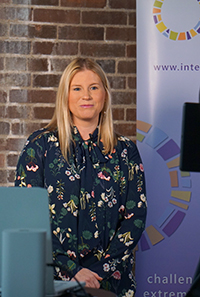 Bridget Fagan-Reidburn has been with Interfaith Alliance of Iowa for nearly three years, but it feels like she has been part of the team for a lot longer. Bridget joined us in December 2018 as the Director of Development and Community Engagement. She brought new ideas and energy to the work and, quite simply, helped us to elevate our work to a new level. When COVID-19 hit our state in spring 2020, Bridget was an important piece of the puzzle in figuring out how to pivot our programming and our fundraising — especially with the 2020 Award Celebration just a couple months away.
If you have had the great fortune to get to know Bridget through collaborative meetings or one-on-one conversations, you know she is smart, passionate, thoughtful, strategic, and loves to connect with people.
We are grateful for all of the hard work Bridget has contributed to the success of the organization. We wish her every success in her new position at Planned Parenthood North Central States, a valued partner organization of Interfaith Alliance of Iowa.
Bridget's last day with Interfaith Alliance of Iowa will be Friday, September 24. Feel free to drop her a note of thanks to our PO Box or by email at bridget@interfaithallianceiowa.org.
Thank you, Bridget, for all you do to make Iowa a better place... and best wishes!
Connie, Kristin, board members, and all your Interfaith fans
---
---
What's Happening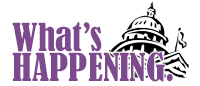 MONDAY, SEPTEMBER 20
12:00 PM
The Battle for Reproductive Freedom
Jamie Burch Elliott
Director of Public Affairs, Planned Parenthood North Central States
What's Happening is back! And we are starting off the fall season with one of our nation and state's most important political battles: reproductive freedom. Our country continues to wrestle with whether or not people should have the right to make their own decisions regarding reproductive rights without government interference. Can someone access legal and safe abortion in all states, or not? Well, it is now clear people cannot access abortion care in Texas — as rubber stamped by the US Supreme Court recently. But what about Iowa and our rights to safe and legal abortion? What is next on the horizon? How can we best advocate to ensure Iowans retain their legal rights to the full spectrum of reproductive care? Join us for What's Happening this Monday, September 20, at noon on Facebook Live or YouTube as we talk with one of Iowa's leading experts on reproductive rights, Jamie Burch Elliott, from Planned Parenthood North Central States.
Join us on Facebook or on our YouTube channel.
What's Happening is an online, weekly forum tackling hot topics and current events impacting everyday Iowans. Join Connie Ryan, Executive Director of Interfaith Alliance of Iowa, each Monday (except during the Legislative Session) at noon on Facebook as she talks with a guest speaker or community leader. During the conversation, viewers can post questions for Connie to ask the day's guest.
---
---
We're hiring!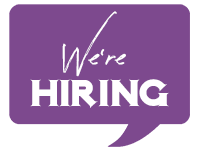 DIRECTOR OF DEVELOPMENT AND COMMUNITY ENGAGEMENT
The Director of Development and Community Engagement will work with the Executive Director to promote the mission and goals of the organization through leadership in the areas of fund development, community engagement, and program management.
Please click here for more information.
---
---

Two Faces of Religion in World Politics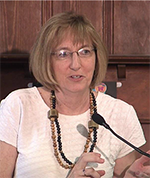 LYNDA K. BARROW
Professor of Political Science, Coe College
FRIDAY, OCTOBER 1
12:00 — 1:00 PM
virtual
People have very different views about religion's role on the world stage. Some see it as a source of conflict, others as a force for peacemaking. Still others say it is simply irrelevant. Who's right? We will explore this question by looking at cases and trends behind the front page news.
Please register in advance for this event. After registering, you will receive a confirmation email containing information about joining the meeting.
Read more about our presenter on our website.
With the rise in COVID cases across the state, including Linn and Polk Counties, we are committed to being consistent—even if the decision is difficult—and putting the health and safety of our communities first. As a result, Interfaith Alliance of Iowa will be moving Intersections (and partnering with Crossroads) to virtual presentations for the foreseeable future. Thank you for understanding and please stay safe and well.
---
---