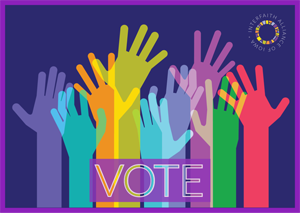 ---
---

Mental Health Access Center:
How we got here and what we're doing
FRIDAY, NOVEMBER 5
12:00-1:00 PM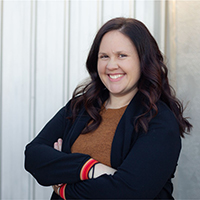 PRESENTER: Erin Foster, Mental Health Access Center Director for Linn County
The Linn County Mental Health Access Center has been in the planning stage for the last 6.5 years and has now opened their doors. Learn about what a Mental Health Access Center is and how it will impact the community moving forward.
Please register in advance for this event. After registering and prior to the event, you will receive an email containing information about joining the meeting.
Interfaith Alliance of Iowa has moved Intersections (and partnering with Crossroads) to virtual presentations for the foreseeable future. Thank you for understanding and please stay safe and well.
---
---
Director of Development opening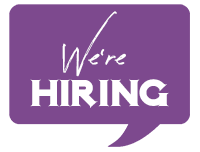 Interfaith Alliance of Iowa is seeking a Director of Development!
The Director of Development will work with the Executive Director to promote the mission and goals of the organization through leadership in the areas of fund development, community engagement, and program management.
Full details about the job can be found here.
Interested applicants should submit a cover letter and resume by email no later than Monday, November 15, to Connie Ryan, executive director, at connie@interfaithallianceiowa.org.
Please share this opportunity with your friends and family!
---
---
What's Happening:

Worker rights on the (picket) line
MONDAY, NOVEMBER 8
12:00 PM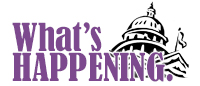 GUEST: Charlie Wishman, President, Iowa Federation of Labor, AFL-CIO
Workers at John Deere facilities in Iowa, Illinois, and Kansas went on strike beginning October 14, impacting thousands of Iowa workers in Ankeny, Davenport, Dubuque, Ottumwa, the Quad Cities, and Waterloo. What are their grievances and demands? What happens during a strike, including the hit on a worker's income and benefits? What's the history behind strikes and fighting for worker rights in Iowa and across the nation? And how can those who believe in worker rights support the workers striking for their rights at John Deere?
Join us for What's Happening as Connie Ryan talks with Charlie Wishman from the Iowa Federation of Labor about the John Deere strike, the demands of workers, and the importance of fighting for all worker rights in today's political climate.
You can find us on Facebook or YouTube this Monday, November 8, at noon.
---
---
The Freedom to Vote Act
America's Next Great Civil Rights Bill:
A Deep Dive with Elizabeth Hira
TUESDAY, NOVEMBER 9
6:30 PM (Central)
virtual — register here (required to attend)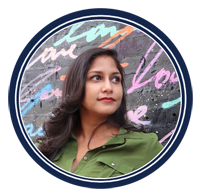 The NAACP is partnering with Interfaith Alliance of Iowa, The Links, Inc., League of Women Voters & Other Community Partners to sponsor Elizabeth Hira, Policy Counsel with the Brennan Center, to help our communities learn more about the Freedom to Vote Act.
Open to the public and to the media, the event is an important opportunity for Iowans to learn about the national voting rights legislation currently moving its way through congress that will provide basic protections for the right to vote in all states. Learn more about the Freedom to Vote Act here.
Elizabeth Hira is a Spitzer Fellow and Policy Counsel with the Brennan Center, focusing on large-scale democracy reform that centers equity. Elizabeth worked as a lawyer in the U.S. Congress, most recently with former Senator Kamala Harris. She holds a BA from Stanford University and Juris Doctorate from Georgetown Law School.
---
---
Faithful Voices for Racial Justice
Conversation Starters with Children and Youth about Race
Sometimes it is difficult to know how to talk about race and racism with your children, grandchildren, or kids in your congregation's youth group. Our Faithful Voices for Racial Justice faith leaders brainstormed questions to help you initiate conversations with youth as well as some simpler questions for younger children.
CONVERSATION STARTERS (in multiple formats)
Faithful Conversations about The 1619 Project
Each week via live stream on YouTube, a group of faith leaders will discuss a section of the writings from The 1619 Project — doing so from their own faith perspective. We encourage faith communities to host a small group(s) to read the sections ahead of time, watch and listen to the faith leader conversation, then hold their own conversation using the format and tools created and provided by our Faithful Voices for Racial Justice leaders. The faith leader discussions will remain on YouTube so groups can access the videos any time convenient for them.
FAITHFUL CONVERSATIONS ABOUT THE 1619 PROJECT SMALL GROUP INFORMATION, FORMAT, LINKS
REGISTER TO RECEIVE THE WEEKLY LIVE STREAM LINKS
Faith & Democracy
Faithful Voices for Racial Justice faith leaders have developed easy-to-use tools for hosting candidate forums. We encourage congregations to work with other like-minded congregations and civic organizations in their area to host either a school board forum or a city council forum (or one of each! But don't mix them together!!).
FAITH COMMUNITIES HOSTING CANDIDATE FORUMS
A list of questions that should be asked of any candidate running for office, particularly school board and city council candidates.
QUESTIONS FOR CANDIDATES ON RACE AND RACISM
---
---
Everybody in.
Nobody out.
Need a thoughtful justice-minded gift? We've got you covered! Whether you've already begun your holiday shopping or you're simply searching for something unique to wear on Friday, you can support Interfaith Alliance of Iowa with your purchase from our custom Raygun store. Check it out!
---
---